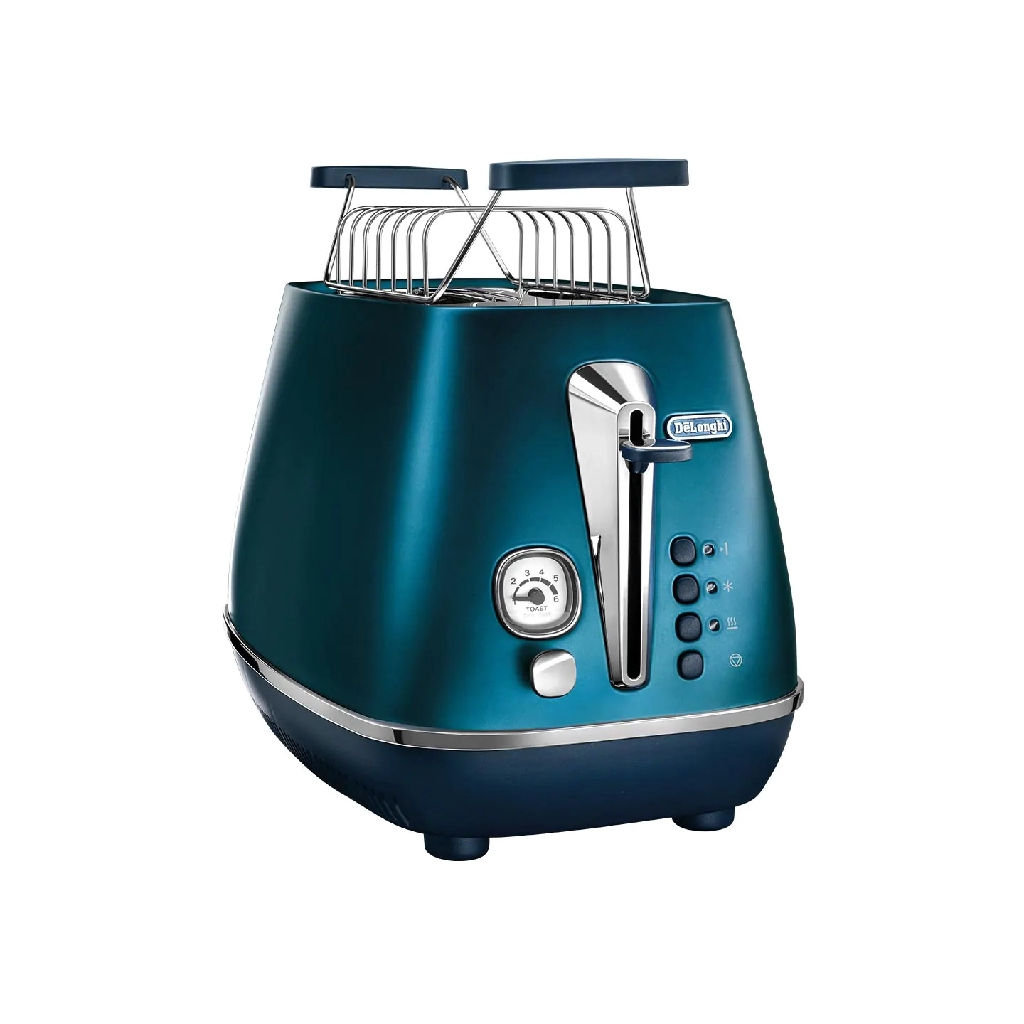 Pembakar roti yang baik dapat menghasilkan roti yang rangup dan terbakar sekata.
Ramai peminat roti bakar tetapi turn off bila tengok roti yang dibakar hangus. Rasa kelat-kelat gitu.
Sudahnya start moto, kete ke kedai order satu set roti bakar dengan telur separuh masak. Nyum-nyum sedap..
Roti bakar sudah tidak asing lagi dikalangan rakyat Malaysia. Disapu pula dengan butter dan kaya. Rasanya tak terucap.
Kalau hari-hari makan di kedai, pokai juga kan. Apa kata, beli sebuah pembakar roti yang decent. Tak mahal sangat tak murah sangat.
Pagi-pagi, malam atau tengahari anda tidak lagi perlu ke kedai untuk makan roti bakar.
Beli butter (admin suka jenama Buttercup), kaya dan sapukan keatas roti yang sedang panas. Cair di mulut beb !
Jom kita tengok 21 pembakar roti terbaik daripada pelbagai jenama dibawah .
1.Morphy Richards
240108 Evoke Red 4 Slice Toaster
2. Kenwood
TCX750BK 2 Slice Toaster 3 features
Bagel Reheat Defrost Slice Bread (Black)
3. Faber
Bread Toaster FT 203 SS
4. Meck
Two Slice Bread Toaster – MBT-200D
5. Panasonic
BREAD TOASTER PSN-NTGP1
6. GTE Electronic
Toaster Bread Maker Machine
with 6 Knobs Levels
7. KitchenAid
2-Slots Toaster (5KMT223)
8. Smeg
Toaster TSF01 Collection Series
9. Butterfly
BT-8064 Bread Toaster 4 Slice Stainless Steel BT-8064A
10. Russell Taylors
10L Oven Toaster OT-10
11.Delonghi
Distinta Flair 2-slice Toaster (Breakfast collection premium design and finishing toast defrost reheat bread bun and bagel)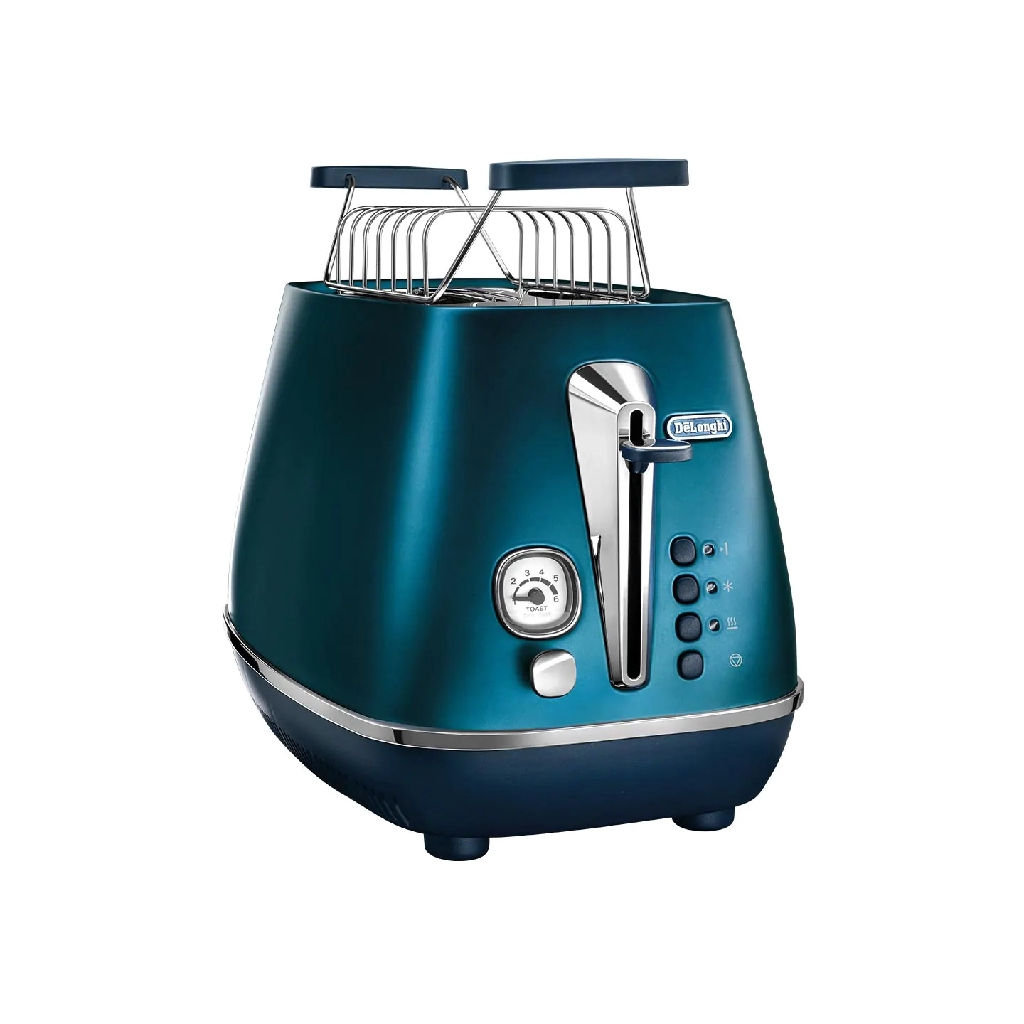 12. MORGAN
TOASTER WITH COVER Reheat and Defrost MTS-22A [COLD TOUCH BODY]
13. Cornell
CT-EDC38 2 Slice Cool Touch Pop-up Toaster – with Dust Cover
14. Bear
DSL-A02Z1 breakfast all-in-one machine multifunctional decocting and baking machine
15. Sharp
Toaster KZ2S5CS
16. Elba
ET-G2770(WH) 2-Slice Toaster
17. Electrolux
Bread Toaster ETS3505 (2 Slots) Integrated Bun-Warmer
18. Pensonic
4 Slice Toaster AK-4
19. Tefal
Smart'N Light Toaster TT6408
20. Philips
HD2581 Toaster (Black)
21. Khind
2 Slice Bread Toaster BT808
Kesimpulan
Banyak jenama pembakar roti yang bawah Rm100. Jika anda seorang yang kerap menggunakan pembakar roti, belilah yang tahan lama dari jenama terkenal kerana elemen pemanasannya lebih tahan lama dan tahan lasak. Jika pakai sebulan 2, 3 kali boleh sahaja beli yang bawah RM100. Yang paling jimat, kita boleh bakar diatas kuali, cumanya anda kena kawal api dan terbalikkan roti bila satu side dah masak. Selamat mencuba !
Komen dibawah, apakah pembakar roti idaman kalbu anda.
Jom baca tentang Cerek Elektrik Terbaik (Kettle) : Sesuai untuk pelajar dan pasangan baru berkahwin